3 CDs, 50 ARTISTS, 50 SONGS
Friday 12th October saw the release of our Music Minds CD set to raise money for good causes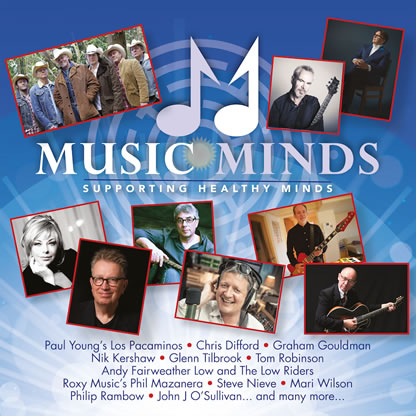 Featuring many talented artists, including Paul Young's Los Pacaminos
•
 Chris Difford
•
Graham Gouldman
•
Nik Kershaw
•
Glenn Tilbrook
•
Tom Robinson 
•
 Andy Fairweather Low and The Low Riders 
•
 Roxy Music's Phil Mazanera
•
Steve Nieve
•
Gypsyfingers
•
Mari Wilson 
•
 Philip Rambow
•
John J O'Sullivan… and many more…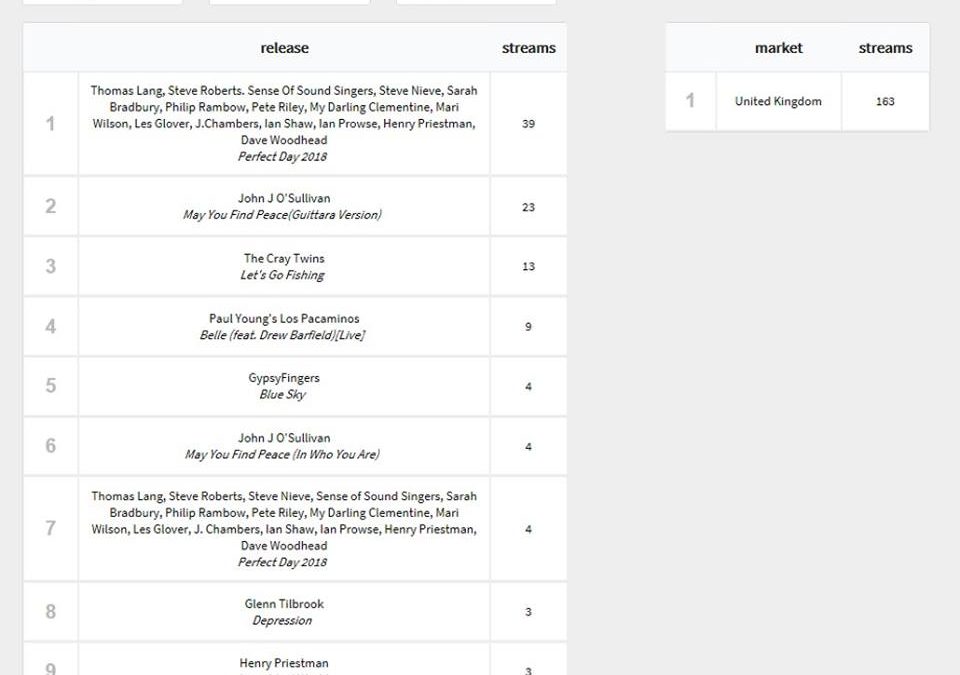 APPLE MUSIC plays = 163, lovely to see The Cray Twins at #3
read more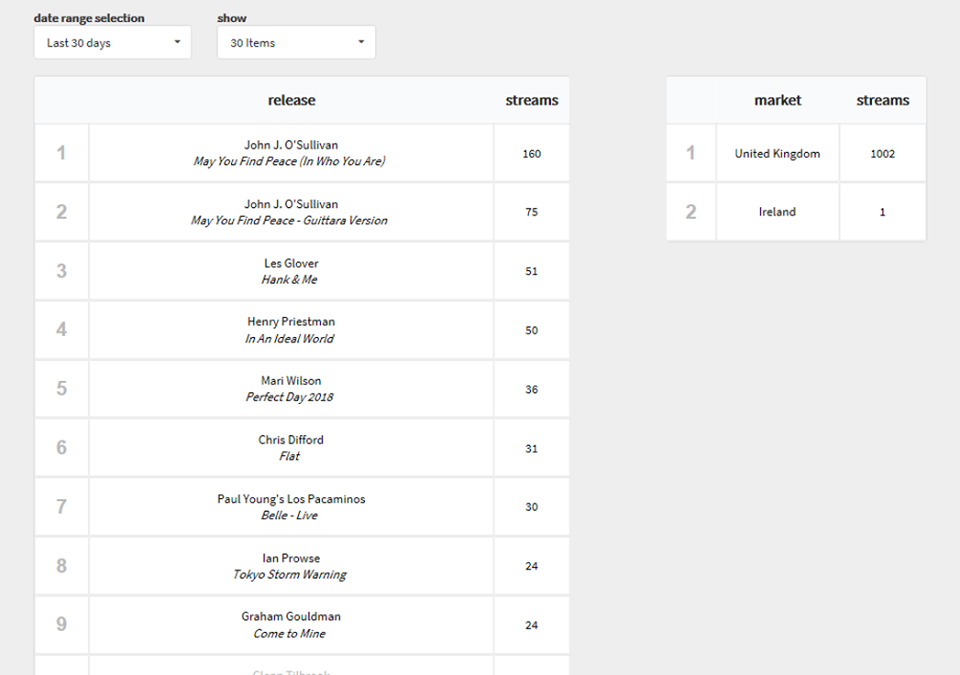 Over 1,000 Spotify streams in less than a month! Thanks everyone!!
read more
About the charities supported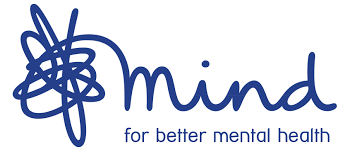 Mind
For better mental health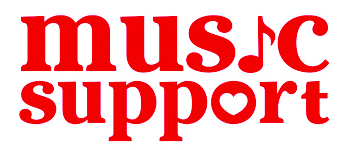 Music Support
A personal and confidential support service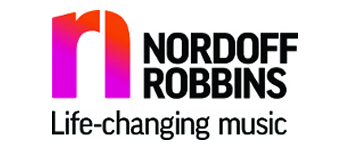 Nordoff Robbins
Creative music therapy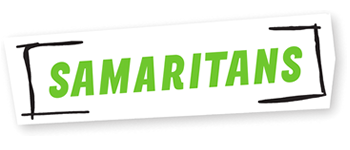 Samaritans
Providing emothional support through dedicated phone lines
MENTAL HEALTH TOP TIPS
We will all face times when events get on top of us and it may seem there is no way out. Our Music Minds YouTube channel has an animated cartoon which offers simple to follow changes to your lifestyle as a series of cue cards to our new recording of Perfect Day 2018.
There's something here for everyone to benefit from!
Music Minds at the O2 Academy Islington
10th October 2018
On World Mental Health Day Music Minds was very proud to host a full night of fantastic music. Performed by some of our favourite artists to help raise awareness